It's easy to run a charity auction with Sterling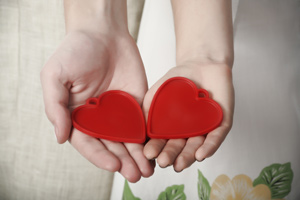 Sterling is proud to be your partner in selling donated wine to raise funds for your charity
The process is simple and fast – there is no limit to how many good causes you can support. Sell as many items as you like; Sterling has an auction every two weeks – sell for charity as often as you like!
Start looking for good bottles to donate
Check your cellar and talk to friends
Get the wine to Sterling for auction – we will help with freight at cost where possible -
Sterling will donate full auction services and promotion discounted by over 60%. Commission of just 5%
Charity wine will be catalogued at $0 reserve and heavily promoted as a charity item (past experience has shown this approach is very effective in getting attention and lots of spirited, well intentioned bidding)
Just one month after the auction close a cheque will be mailed to you for the full proceeds (less 5% Sterling cost recovery fee*)
The cheque will be made out in the name of your charity so your donation can be easily acknowledged (and can't be misused)
Just follow these simple steps and get started
Make sure you are a Sterling Member – click here to join – or click here to log on
Put together the wine for auction – The bottles may come from your cellar – Be certain to ask your friends, neighbours or other supporters of your cause to help. Get everyone working together to put together a big single collection. Almost every bottle has a value. For charity donation smaller numbers of higher value wines work better. Selling one bottle of Penfolds Grange, for example, is so much easier than handling a few dozen bottles of the same total value. Of course the wine must be in good condition and attractive to all wine buyers.
Get the wine to Sterling – We deal with wine, all over Australia – every day; So Sterling can help in moving your wine across the suburb or the country. Sterling is committed to helping maximise funds raised for your charity. When you are ready, contact Sterling for help in packing and shipping your wine for sale.
Promote your Auction – tell your story and then tell the world. Sterling will put your charity auction story on the Sterling web site. Give us all the details, photos, logos, links to charity web sites. Give us the full story to help get the best bids for your donated wine.
Sterling will be telling thousands of existing members about your charity items. The zero dollar starting bid is a proven way of getting attention and in most cases, better results than using a more cautious approach. Tell your friends, everyone can use a good bottle of wine. Get them to log and join as a Sterling member so they can all bid and buy. Make sure they know the lot numbers for your items. Share on Facebook and social media.
Arrange to make your donation – this is the best bit. One month after the auction a cheque, made out in the name of the charity, will be sent to you at your postal address. You can be sent or delivered the cheque personally and you can make the best arrangements for acknowledgement and receipts etc
*Standard setting Sterling commission is 13%